Nirvana
Aromatherapy
The ultimate state of relaxation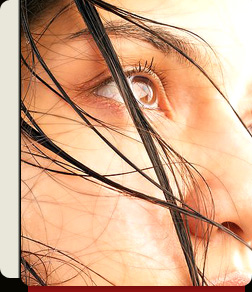 Home
Shopping
Aromatherapy
Essential Oils
Aromatherapy History
Aromatherapy FAQ's
Essential Oil Profiles
Natural Skin Care
Natural Hair Care
Natural Body Care
Teas
The Nilgiris
Contact Us
About Us


Aromatherapy
The word aromatherapy is derived from the French word 'aromatherapie' coined by a French chemist Gattefosse in 1930's. He understood that Aromatherapy was classical allopathic therapy within the framework of conventional medicine in which essential oils are used to treat the disease.
Holistic Aromatherapy
In orthodox medicine, the word 'body' indicates physical aspect, but in a Holistic approach it implies a complex of physical, emotional, mental & spiritual aspect. Aromatherapy works on the holistic level addressing the physical body, mind and soul.
A holistic aromatherapy treatment aims at treating the whole person. A holistic approach may include identification and treatment of the disease but it does not focus exclusively on the symptoms. It focuses, instead, on the development of wellbeing and enjoyment of life in a system of self-responsibility.
Therefore, holistic aromatherapy utilises the pharmacological, psychotherapeutic and metaphysical properties of essential oils.
Often the main benefits of an aromatherapy treatment come from the pleasant smells of the essential oils, which have a predominantly psychological effect. The essential oils are usually administered by massage, in an oil vaporiser or added to baths. When used in these ways essential oils add luxury to the treatment and have a relaxing effect along with a healing process.
The distinctive strength of holistic aromatherapy as a healing art is dependant upon:
the Pharmacology of essential oils

incorporating holistic principles to the use of the essential oils

the massage

the therapist - client relationship

the personality profile

the realisation of the complexity of the problem of illness and ill-health

the role of olfaction

Aromatherapy & Individuals
Results of Aromatherapy are very individual. While there is general agreement about the actions of certain oils; no two people are affected by the same essential oil in exactly the same way. Even the same person can be affected differently by the same oil depending on surroundings, time of day or mood.
Essential Oils & Fragrances
Essential oils are the aromatic oils of fruit, seeds, flowers, roots, leaves, barks, or wood. To capture the oils, manufacturers usually heat the plant part in water and collect the steam. As the steam condenses, the essential oil is distilled from the water.

Fragrance oils are synthetic or nature identical oils. At first whiff they smell similar to essential oils, but they don't contain the compounds that lend essential oils their healing properties.

Home
Aromatherapy
Essential Oils
Aromatherapy History
Aromatherapy FAQ's
Essential Oil Profiles
Natural Skin Care
Natural Hair Care
Natural Body Care
Teas
The Nilgiris
Contact Us
About Us
Shopping Online

Floral Absolutes

Carrier Oils

Essential Oils