Nirvana
Aromatherapy
The ultimate state of relaxation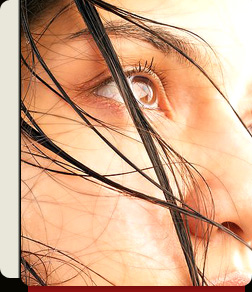 Home
Shopping
Aromatherapy
Essential Oils
Aromatherapy History
Aromatherapy FAQ's
Essential Oil Profiles
Natural Skin Care
Natural Hair Care
Natural Body Care
Teas
The Nilgiris
Contact Us
About Us


Basil Essential Oil
(Ocimum Sanctum / Ocimum Basilicum)
Basil Essential oil is steam distilled from the leaves and flowering tops. Basil essential oil is colorless or
pale yellow in color liquid, with a fresh spicy scent, and balsamic undertone.
Basil essential oil was recommended by Pliny against Jaundice and epilepsy, and as a diuretic. It was also known as an aphrodisiac. In the middle ages it was prescribed for melancholy and depression
Basil essential oil blends well with other essential oils such as bergamot, clary sage, lime, citronella and geranium.
Aromatherapy Home Use
Skin Care: Insect Byes insect repellent.

Circulation muscles and Joints: Gout, muscular aches and pains, rheumatism.

Respiratory System: Bronchitis, coughs, earache.

Digestive system: Dyspepsia, flatulence, nausea.

Genito-urinary System: Cramps, scanty periods.

Immune system: Cold, fevers, flu, infectious diseases.

Nervous system: Anxiety, depression, fatigue, insomnia, migraine, nervous tension.
Home
Aromatherapy
Essential Oils
Aromatherapy History
Aromatherapy FAQ's
Essential Oil Profiles
Natural Skin Care
Natural Hair Care
Natural Body Care
Teas
The Nilgiris
Contact Us
About Us
Shopping Online

Floral Absolutes

Carrier Oils

Essential Oils