Nirvana
Aromatherapy
The ultimate state of relaxation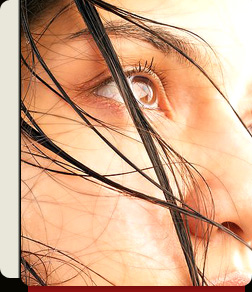 Home
Shopping
Aromatherapy
Essential Oils
Aromatherapy History
Aromatherapy FAQ's
Essential Oil Profiles
Natural Skin Care
Natural Hair Care
Natural Body Care
Teas
The Nilgiris
Contact Us
About Us


Chamomile Essential Oil
(Matricaria Recutica)
Essential oil produced by the distillation of the flowers, it is a blue liquid with a warm, sweet, fruity scent.
Chamomile essential oils blends well with other essential oils such as bergamot, clary sage, jasmine, neroli, rose, geranium and lavender.
Aromatherapy / Home Use
Skin Care: Acne, allergies, boils, burns, cuts, chilblains, dermatitis, earache, eczema, hair care, inflammations, insect bytes, rashes sensitive skin, teething pain, toothache, wounds.

Circulation, Muscles And Joints: Arthritis, Inflamed Joints, muscular pain, neuralgia, rheumatism, sprains.

Digestive System: Dyspepsia, colic, indigestion, nausea.

Nervous system: Headache, insomnia, nervous tension, migraine and stress related complaints.
Home
Aromatherapy
Essential Oils
Aromatherapy History
Aromatherapy FAQ's
Essential Oil Profiles
Natural Skin Care
Natural Hair Care
Natural Body Care
Teas
The Nilgiris
Contact Us
About Us
Shopping Online

Floral Absolutes

Carrier Oils

Essential Oils