Nirvana
Aromatherapy
The ultimate state of relaxation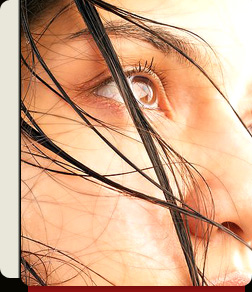 Home
Shopping
Aromatherapy
Essential Oils
Aromatherapy History
Aromatherapy FAQ's
Essential Oil Profiles
Natural Skin Care
Natural Hair Care
Natural Body Care
Teas
The Nilgiris
Contact Us
About Us


Lavandin Essential Oil
(Lavandula Hybrida)
Essential oil produced by steam distillation from the flowering tops. Its a colorless

or pale yellow liquid, with a fresh camphoraceous top note, and a woody herbaceous undertone.
Lavandin essential oil blends well with essential oils such as clove, bay leaf, cinnamon, citronella, cypress, pine, clary sage, geranium, thyme, patchouli, rosemary and citrus oils, epically bergamot and lime.
Lavandin essential oil is also known as Lavender Intermediate or Lavender 40-42
Aromatherapy / Home Use
Skin Care: Abscesses, acne, allergies, athlete's foot, boils, burses, burns, dandruff, dermatitis, earache, eczema, inflammations, insect bytes and stings, insect repellent, lice, psoriasis, ringworm, scabies, sores spots, all types of skin, sunburn, wounds.

Circulation Muscles and Joints: Lumbago, muscular aches and pains, rheumatism, sprains.

Respiratory System: Asthma, bronchitis, catarrh, laryngitis, throat infection, whooping chough.

Digestive System: Abdominal Cramps, colic, dyspepsia, flatulence, nausea.

Genito-urinary System: Cystis, dysmenorrheal, leucorrhea.

Immune System: Flu.

Nervous System: Depression, headache, hypertension, insomnia, migraine, nervous tension and stress related condition, PMS, shock.
Home
Aromatherapy
Essential Oils
Aromatherapy History
Aromatherapy FAQ's
Essential Oil Profiles
Natural Skin Care
Natural Hair Care
Natural Body Care
Teas
The Nilgiris
Contact Us
About Us
Shopping Online

Floral Absolutes

Carrier Oils

Essential Oils