Nirvana
Aromatherapy
The ultimate state of relaxation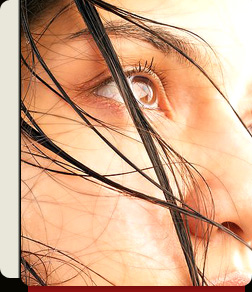 Home
Shopping
Aromatherapy
Essential Oils
Aromatherapy History
Aromatherapy FAQ's
Essential Oil Profiles
Natural Skin Care
Natural Hair Care
Natural Body Care
Teas
The Nilgiris
Contact Us
About Us


Rosemary Essential Oil
(Rosmarinus Officinalis)
Essential oil produced by steam distillation of the leaves, it is a colorless or pale

yellow liquid, with a strong fresh, mity- herbaceous scent and woody-balsamic undertone.
It blends well with lavender, lavandin, citronella, thyme, pine, basil, peppermint, cedarwood, cinnamon and other spice oils.
Safety Data: Not to be used in cases of high blood pressure.
Aromatherapy / Home use
Skin Care: Acne, dandruff, dermatitis, eczema, greasy hair, insect repellent, lice, promotes hair growth, scabies, varicose veins.

Circulation Muscles And Joints: Arteriosclerosis, fluid retention, gout, muscular pain, palpitations, poor circulation, rheumatism.

Respiratory System: Asthma, bronchitis, whooping cough

Immune System: Colds, Flu, infection.

Nervous System: Debility, headaches, hypotension, mental fatigue, nervous exhaustion and stress related disorders.
Home
Aromatherapy
Essential Oils
Aromatherapy History
Aromatherapy FAQ's
Essential Oil Profiles
Natural Skin Care
Natural Hair Care
Natural Body Care
Teas
The Nilgiris
Contact Us
About Us
Shopping Online

Floral Absolutes

Carrier Oils

Essential Oils