Nirvana
Aromatherapy
The ultimate state of relaxation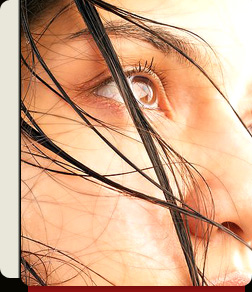 Home
Shopping
Aromatherapy
Essential Oils
Aromatherapy History
Aromatherapy FAQ's
Essential Oil Profiles
Natural Skin Care
Natural Hair Care
Natural Body Care
Teas
The Nilgiris
Contact Us
About Us


Essential Oil Odour types

Some common terms
Anisic - slight pleasant odour (aniseed, dillseed, fennel)

Balsamic - sweet warm odours fixatives & Base notes (preu balsam)

Camphoraceous - odour of camphor (cajeput, eucalyptus, rosemary)

Floral - Odour of flowers (Jasmine, rose, ylang ylang)

Green - odour of leaves (Corriander)

Minty - odour of menthol (peppermint, spearmint)

Peppery - warm dry, spicy odour with woody note, pleasant & fresh (Black pepper)

Woody- Unobtrusive, long lasting, woody notes (Sandal wood, Cedar wood)
Odour Characteristics
Odour characteristics are terms which are used when the odour cannot be clearly defined by the use of the odour names.
Balanced - neither component overrides the other.
Diffusive - oils that rapidly permeates the surroundings when exposed to air.
Dry - odour that gives an impression of dryness
Flat - without characteristics.
Fresh - Stimulating and enlivening effect
Harsh- Crude. discordant & imbalanced
Heavy - Having a heavy sombre aroma. (tuberose)
Light - very delicate (neroli)
Musty - smell like old books and papers
Sharp - Penetrating effect
Sweet - soft, pleasant and delicate sensation of pleasure
Warm - oils that produce a sensation of warmth wintergreen & ginger.
Home
Aromatherapy
Essential Oils
Aromatherapy History
Aromatherapy FAQ's
Essential Oil Profiles
Natural Skin Care
Natural Hair Care
Natural Body Care
Teas
The Nilgiris
Contact Us
About Us
Shopping Online

Floral Absolutes

Carrier Oils

Essential Oils